Celebrating Creative Work is the first members' exhibition since lockdown. It launches on Saturday 17th October and will run for 9 weeks up to Christmas.
 Various artists are exhibiting a wide selection of their work which includes mixed media, ceramics to jewellery, watercolour to oils, textile wall art to photography, and charcoals and pastels.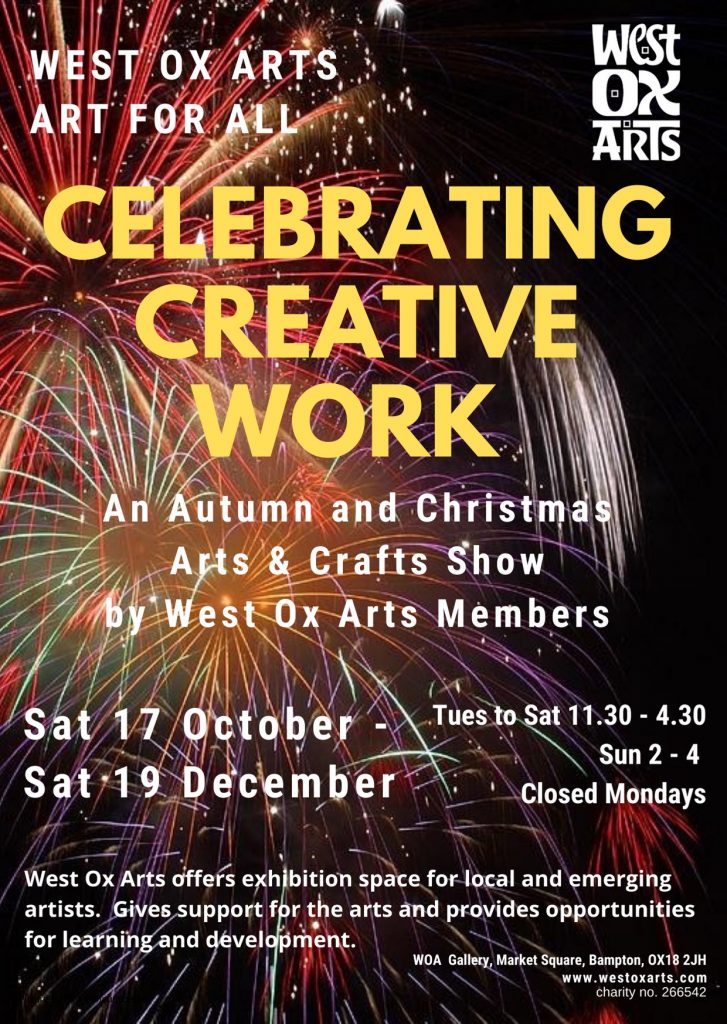 I am delighted to be taking part and if you look very carefully you might spot some of my cards in amongst the new and exciting exhibits… a quick sneak preview follows!
West Ox Arts ask that when visiting you kindly respect safety guidance. Please sanitise your hands on entry, wear a face covering and respect social distancing by keeping a safe distance from other visitors and members of staff.
They really are looking forward to seeing you again very soon and hope you enjoy this new and exciting exhibition!