The following textile pieces have been inspired by the ocean, marine life and the stunning array of associated colour and form.
The textile bowls have a unique organic shape and have been made using free machine embroidery, incorporating recycled fabrics and threads.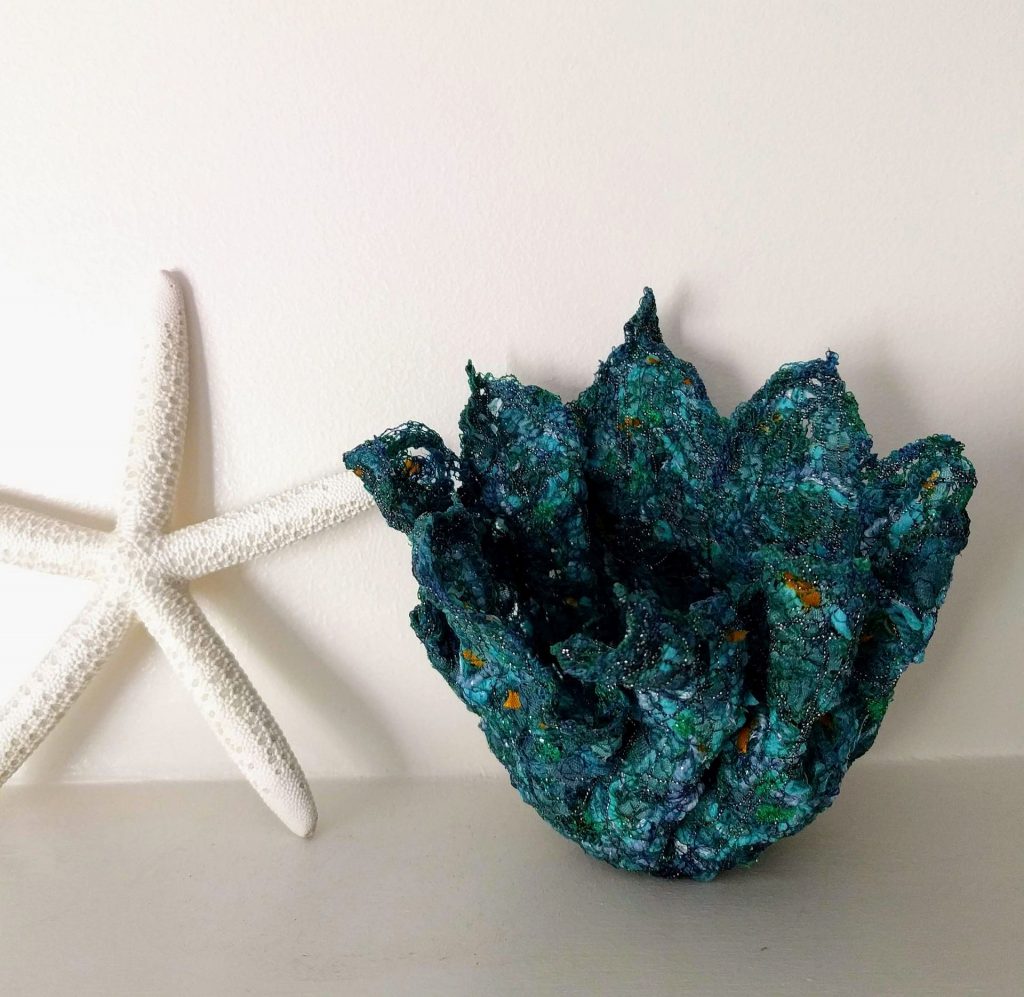 The textile marine life pictures have been made using a blend of both free machine embroidery, hand embroidery and beading.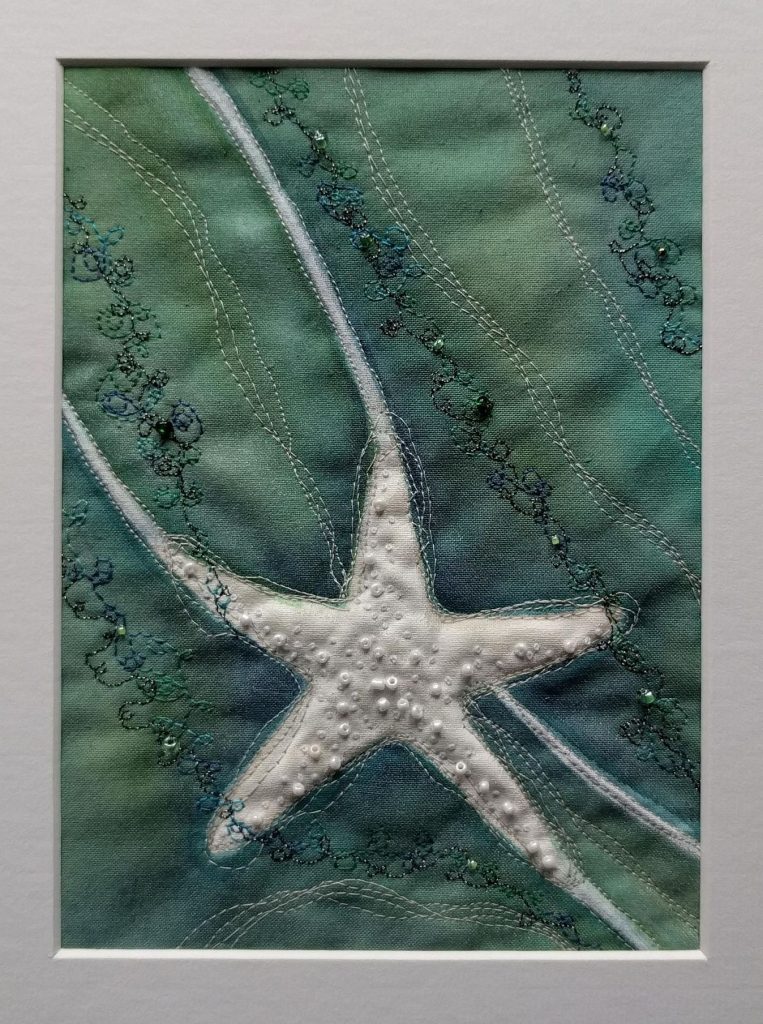 Copyright © 2022 Sonja Coles | All rights reserved