Mono-prints, Lino-cuts and Photoshop
Alchemy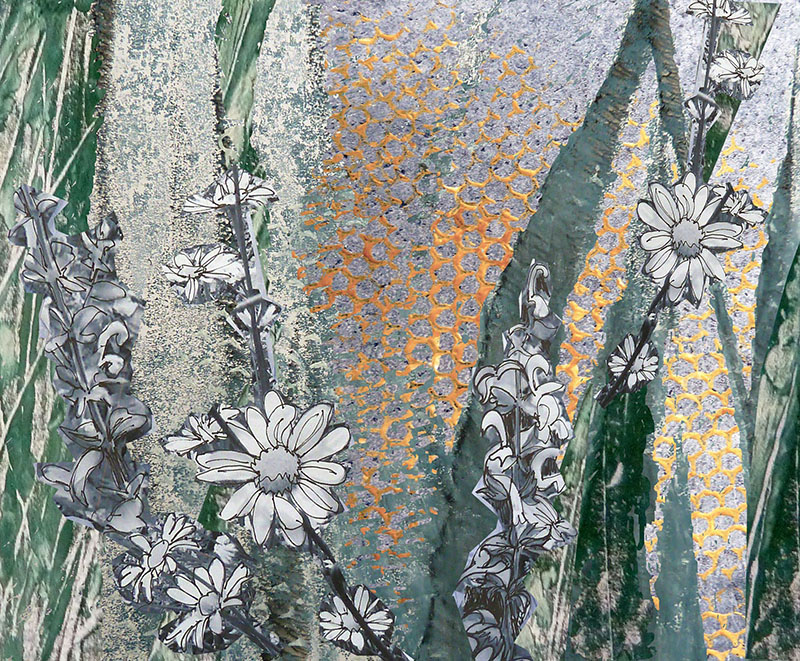 Figure 1. Collage made up of mono-prints and Photoshopped original drawings
I elected to use printmaking and digital imaging to produce work exploring my theme of plants and bees and our relationship with them, including our responsibility to protect and respect nature. I am also interested in metals (alchemy) – so aimed for a colour palette which would reflect metal based colours such as gold, silver and verdigris.
I used the mono-printing process to produce textured papers which would be used for the background and printed up paper in verdigris coloured inks to suggest grasses and honeycomb pattern printed in gold by using wax foundation ('borrowed' from a hive frame). I finally added flower images which were drawings from original photographs and produced the interim collage using Photoshop (Fig.1).
In old European folklore bees are regarded as the messengers of the Gods, so 'telling the bees' is very important.
I bore this in mind for the next stage of the development process – the message being that no one has told the bees about the risks they face when foraging – namely pesticides.
I produced lino-cuts of bees (working from drawings taken from my original photographs) which gave a 'faded out' look to the bees as opposed to using photographs of bees (which would look too 'healthy'). I added the lino-cut bee images to the original collage via Photoshop and also incorporated an image of a pesticide warning sign to provide the 'kick' for the image (Fig.2). The bees are unknowingly performing a 'Danse Macabre'.
Darkness and Light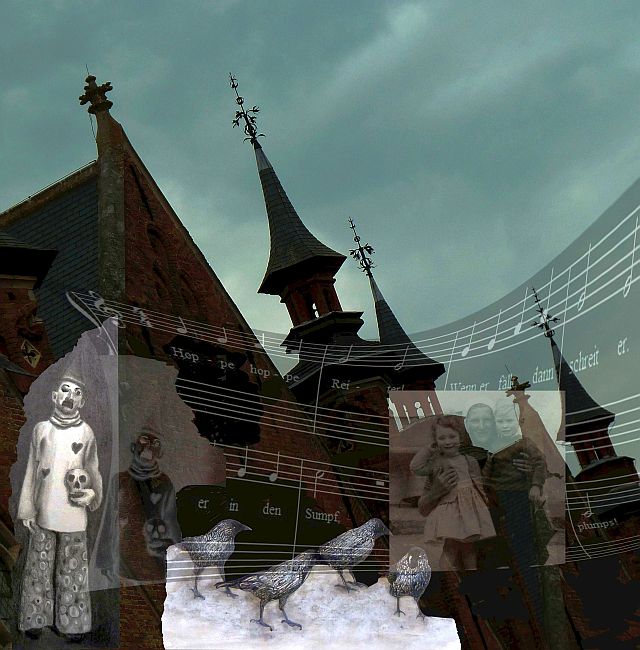 Family 1. 2016. Digital collaged print using drawings and original photographs
My interest in human nature and specifically family dynamics originally inspired me to explore the tension between the weight of 'background' and possibility of breaking free of historical legacy under the title 'Darkness and Light'. This evolved into exploring the concept via the imagery of childhood fears which inspired symbolic creative practical work with a view to invoking an emotional response in the viewer.
Rook. 2016. Digital collaged print using drawings and original photographs
Copyright © 2022 Sonja Coles | All rights reserved